The Nation is Hiring for Six Month Editorial Internship
'Siren noise @thenation is now hiring for our six-month editorial internship! $18/hour, 35 hours a week. Come work with us!'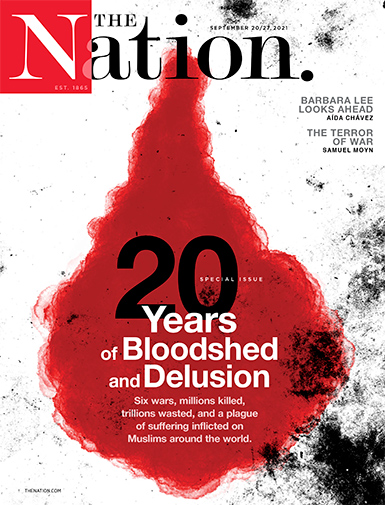 APPLY
Applications for the Winter/Spring 2022 Editorial Internship session are now open. To apply, please submit your application through Submittable.

Incomplete applications will not be considered. Applications must be submitted through Submittable. Applications submitted through postal mail or email will not be considered. All application materials become the property of The Nation. Please address all queries to samantha@thenation.com. No phone calls, please.

The internship is full-time, five days a week. (Interns work 35 hours per week.)

Compensation and Credit: Interns are paid $18 per hour, $630 per week.

Learn more about the Internship Program here.

Application Procedure

Applicants must submit the following:
A cover letter that explains why you want this internship. Please mention Nation writers you follow and/or Nation pieces you've enjoyed.
A resume.
Two letters of recommendation with contact information for the referees included. Letters may be emailed directly by recommenders to Samantha Schuyler at samantha@thenation.com, or may be uploaded with the rest of your application materials.
Answers to the application questions.

Deadlines and Duration of Program
Winter/Spring 2022:

Application deadline: October 1, 2021
Notification deadline: November 15, 2021
Program duration: January 3 – July 1, 2022

Summer/Fall 2022:
Application deadline: April 1, 2022
Notification deadline: May 13, 2022
Program duration: June 27, 2022 – December 16, 2022

Please note: Unfortunately, The Nation are unable to offer a summer-only internship.



The Nation Fund for Independent Journalism is an equal opportunity employer. We welcome all applicants, without regard to race, color, religion, sex, national origin, age, disability, genetic information, sexual orientation, gender identity or expression, or veteran status, and strongly encourage candidates who identify as people of color, people with disabilities, LGBTQ+, and/or gender non-conforming to apply.
Read More About The Stylists Suite for More Writing Opportunities
Big Sean is Looking for an Intern. Here's how to apply
---